Discover unique team identity creation with Jersey Exchange— Craft standout logos & jerseys that set your team apart on and off court
How it works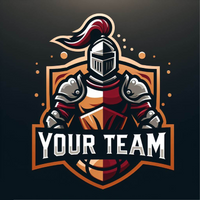 Collaborate with our expert designer to make an outstanding logo that perfectly suits your team vision
Custom Logo Design

We design eye catching jerseys that resonate with your team's spirit. Unify your squad around your unique team identity
Custom Jersey Design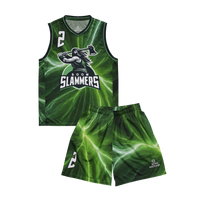 Elevate your team's presence on the court with our complete uniform solutions. Stand out, play with confidence, and showcase your team's identity from head to toe
Custom Uniform Designs
Easily order custom jerseys based on your digital mock-ups or choose from our ready-to-order customizable designs
Order Now


Why Jersey Exchange?
We redefine custom jerseys, crafting wearable masterpieces that vividly express your team's unique identity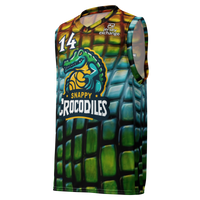 Craft Your Identity: Share your team's vision—we design the perfect logo, delivering a digital copy to you in 24hrs. 

Create Your Masterpiece: Describe your ideal jerseys—we design your masterpiece, providing a digital copy for review in 48hrs. 

 Preorder Your Design: Your design goes live on our preorder page, allowing individual orders and payments. 

Prefer skipping the design process? Choose from our ready-to-order or customizable designs. Browse and order from our outstanding range of unique designs hassle-free!
Testimonials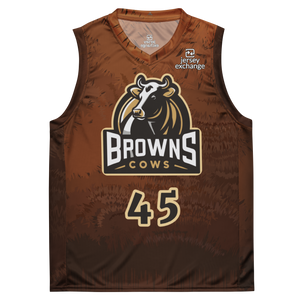 Browns Cows
"Jersey Exchange nailed it! The custom logo and jerseys truly embody our team's identity. We've never felt this connected and sharp on the court. Thanks for the game-changing designs!"- Mark, Brown Cow Baller
Stoltenberg Dragons
"Impressed by the quality and style! The collaborative process was smooth, and the final product exceeded expectations. Our team feels and looks like a pro squad, thanks to Jersey Exchange."- Anthea, Dragonsworn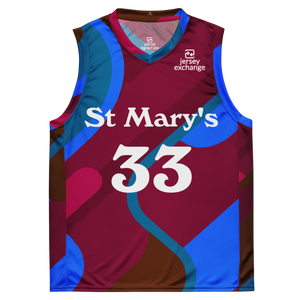 St. Marys College
Jersey Exchange made our vision a reality! The unique designs and personalization options enabled us to perfectly represent our school team's spirit. Exceptional service and top-notch quality."- Greg, Interschool sports co-ordinator
Digital Logo $29 delivered in 24 hrs 
Jersey Mock up $29 delivered in 48 hrs
Custom Jersey $49* delivered in 4 weeks 
Full Uniform $99* delivered in 4 weeks 
*bulk discounts available
Quality Made from recycled polyester fabric, this cutting-edge jersey ensures athletes stay cool and dry during intense competition
Style Transition it seamlessly into streetwear, catching attention both on and off the court 
Sizes 2XS - 6XL
Support Prompt, professional response to all issues & enquiries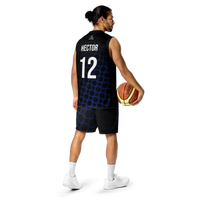 Bulk Discounts available
If you already know your team's sizes, names and numbers and can make a single payment, bulk discounts are available using any of the designs featured on the site.
Bulk Orders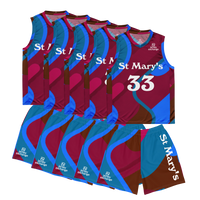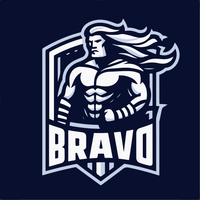 Still scrolling?
Why not read some blog posts below.